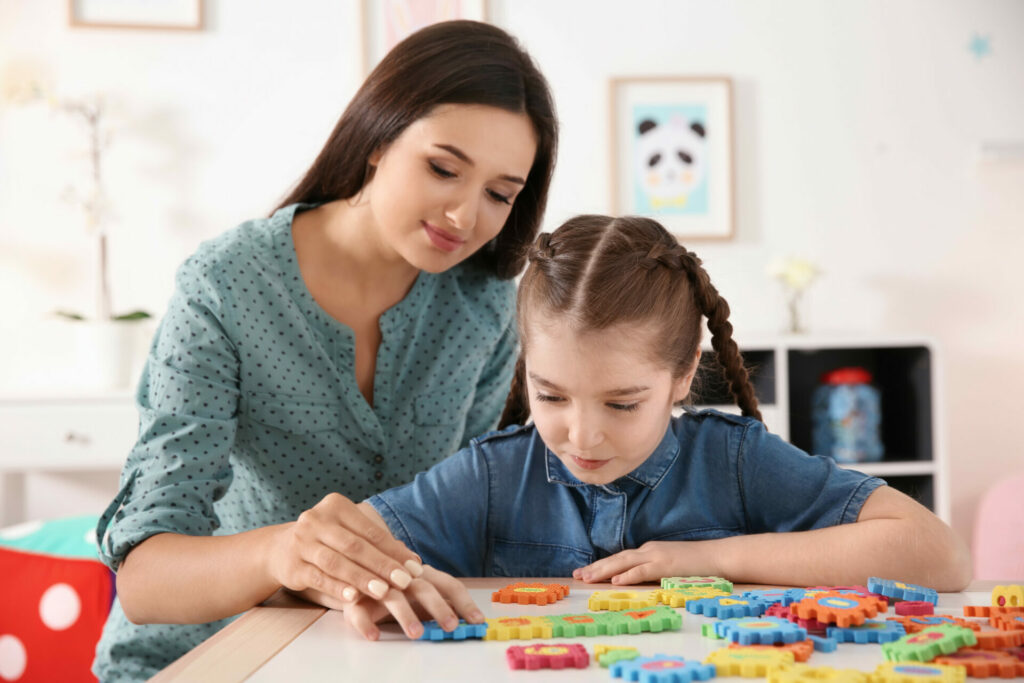 Children with autism are presented with a variety of struggles on a daily basis. These struggles vary from child to child, in terms of specificity and intensity levels.
Some of the different challenges children with autism experience include speech, language, and communication. This means that some children may find it hard to hold a conversation, some may only speak a handful of words, and others may be completely nonverbal.
If your child finds difficulty in communicating, they may benefit from applied behavior analysis therapy, otherwise known as ABA.
In this guide, you will find why ABA therapy for children with autism is beneficial in strengthening their communication skills.
What Is Applied Behavior Analysis Therapy?
ABA therapy is based on the scientific study of behavior. Surpassing all other types of treatment, ABA has the most scientific support behind its implementation.
The United States Surgeon General and American Psychiatric Association have recognized ABA as an evidence-based best practice treatment.
ABA is centered around increasing social behaviors and developing communication skills. Some forms of treatment that effectively utilize ABA therapy include peer training, visual aids, and the promotion of skills that will improve the overall quality of life for children with autism.
As a parent, you may be wondering about the benefits of this therapy. We're going to provide four reasons why ABA is beneficial to both your child and you.
1. Individualized Assessments
Behavior analysts are trained to observe, interact, and communicate with children who have autism. Therapists who specialize in ABA can work one-on-one with your child in an inclusive environment.
By investing their attention into your child, the ABA specialist can provide you with the information they have gathered in the form of a personalized assessment.
Due to their extensive qualifications in the field, therapists can help develop skills that promote independence in children with autism. Some of these skills include speech, reading, concentration, and interaction with peers.
Working one-on-one with an ABA specialist will promote independent growth within your child and provide them with an enriching early childhood.
2. Challenging Behavior Management
Some children with autism experience difficulty in communicating their emotions and their needs. The level of difficulty varies from child to child, but because someexperience this challenge, it is likely that their way of expression is through physically exhibiting behaviors.
It is crucial to understand the causes behind what may have sparked displayed behavior.
An antecedent is what precedes the behavior. This can range from something the teacher says that the child doesn't like, provoked by something another student does, or the environment the child is in.
The behavior is a response to the antecedent that comes from the child.
Whatever behavior displayed is followed by a consequence. This can include positive reinforcement for good behavior, or no response at all if the behavior was negative.
ABA therapists are trained to help children with autism focus on decreasing the chances of negative or challenging behaviors and instead promote healthy, positive behaviors.
3. Early Intervention
Providing ABA therapy approaches to children at a young age helps foster a positive lifelong outcome. Infants learn through observation, as do toddlers before they learn to communicate.
The neural circuits in a child's brain have the ability to adapt easier at that developmental stage than at any other point in their lifetime. The early years of a child's life are especially important, and even more so for children with autism.
Some children with autism who have been introduced to ABA in their earliest years no longer met the criteria for Autism Spectrum Disorder (ASD). This right here goes to prove the effectiveness of early intervention of ABA therapy.
Introducing the development of these skills at such a young age is much more effective than doing it at any other time in their life. Your child wants to learn. Help them do so in the best setting possible.
4. Be a Better You for Them
Being a parent to a child with autism may have come with more responsibilities than you were initially prepared for. That's OK because we're here to help you and your child.
ABA therapy is an approach that is not only inclusive for your child but for you as a parent. The first teachers children have are their parents. That's why we encourage participation among parents and consider them essential to our program.
One of our goals is to educate you as a parent to better support your child outside of the classroom setting. Some specific goals include:
Teach parents, families, and caregivers the skills they need to foster their child's goals on their own time
Teach parents and caregivers ways to reduce interfering or challenging behaviors while encouraging healthy, appropriate behaviors
We encourage parents to participate in their child's day with us in the classroom. This includes attending therapy sessions and offering strategies. We believe that parents have a voice and deserve to learn just as much as their children do!
Ready to Get Started With ABA?
If you weren't sure about Applied Behavior Analysis therapy, we hope you are now. The benefits go beyond this list, of course, but we were here to introduce you to ABA. Your child will most definitely benefit from ABA therapy, and you'll get to watch their progress right by their side.
Do you live in any of the following areas surrounding Los Angeles?
Monrovia
Ontario
Rancho Mirage
Palm Springs
Temecula
If you do, contact us today to start the journey of ABA therapy with us and your child!