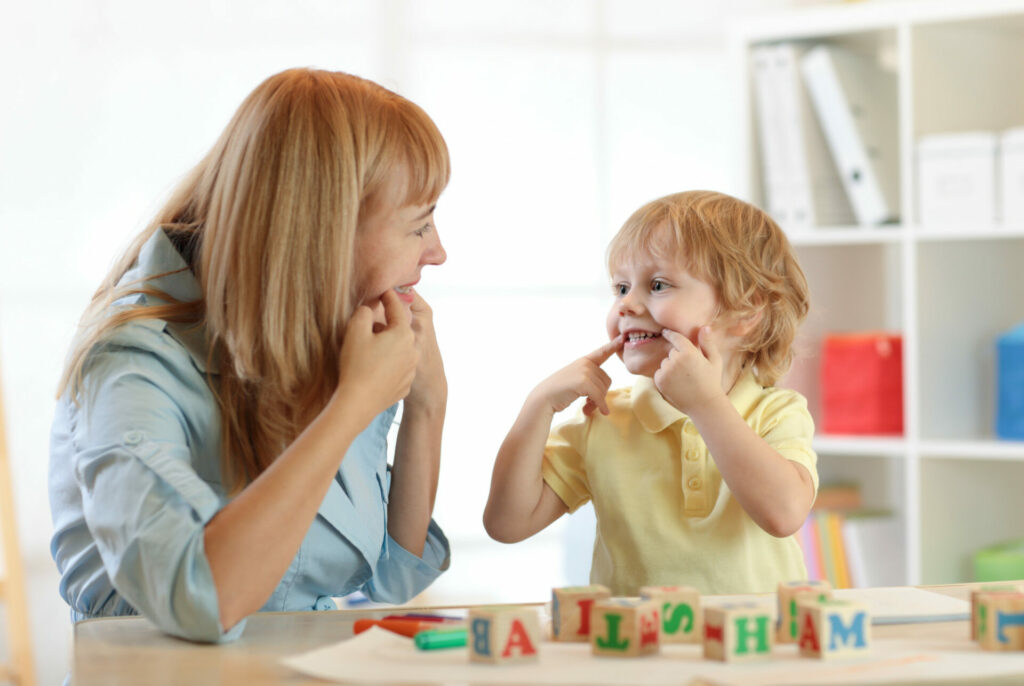 Your child has been diagnosed with Autism. How do you feel? Do you feel like crying? Are you completely overwhelmed?  Maybe you feel a sense of relief to finally have some answers, or maybe you're feeling a combination of all of the above. Take a deep breath and know it's ok to have all of those feelings! You're not alone in this. As you begin to move into this journey it will be important to consider many things, including treatment services.  The great news is that early intervention services can make a big difference in your child's future.
Check out the information on early intervention services and how they can benefit your child. 
Coping for Parents
How do we cope as parents? Good question! Here are some suggestions as you begin to navigate the world of Autism and services:
Build a strong support system
Find good sources and resources in your community (such as Early Intervention Services)
Set goals
Build on your child and family's strengths
Focus on the reality and not what-ifs
What Are Early Intervention Services?
Early Intervention Services are services that occur before preschool. These services can happen from birth to the age of 3. At this age, your child's brain is still developing and considered more "plastic" or changeable than it would be at an older age.
Research has shown early intervention can make a BIG difference for children with autism. Children who receive early intervention are more likely to have major long-term positive effects on symptoms and later on skills because of the plasticity of the brain at a young age.
What are Early Intervention Services?
Early Intervention services fall under Part C of the Individuals with Disabilities Education Act (IDEA). Early Intervention Programs are federally funded under IDEA.
Early Intervention programs were established in 1986 as a recognition of "an urgent and substantial need" to:
Enhance the development of infants and toddlers with disabilities
Decrease educational costs by minimizing the need for special education through early intervention
Maximize independent living options
Support for families seeking to meet their children's needs
The overall purpose of Early Intervention services under IDEA is to reduce the effects of disability or delay. With this in mind, the early childhood intervention services offered in early intervention programs are designed to identify and meet a child's needs in five developmental areas.
Physical development
Cognitive development
Communication
Social or emotional development
Adaptive development
Benefits of Early Intervention Services
Early intervention can make a BIG difference in the life of a child. Some of these benefits include:
Improving Social Skills- children with autism can struggle with social skills and intervention can improve the ability to relate to others and empathize
Intervention is most effective when provided at a younger age
Improving Overall Development- starting early helps!
Improving Coping Skills- children need a way to cope with feelings they are experiencing, early intervention can give them coping skills so they are dealing with emotions in positive ways
Families can improve relationships by being able to meet the needs of their child from an early age
What Does Early Intervention Include?
Early Intervention includes a range of different services depending on what your child needs. These services can be center-based or in-home depending on the provider and what works best for the family. Dream Big provides services in both our fun, play-based centers as well as in the home.
Early Intervention Service: Diagnosis and Evaluation
Diagnosis and Evaluation will help establish what services your child needs. Some of the different needs that will be evaluated include:
Hearing
Medical
Speech
Vision Evaluation
Ready for an evaluation? Come visit us a Dream Big!
Early Intervention Service: Service Coordination
Each family involved in Early Intervention is assigned a Service Coordinator. The Service Coordinator provides support and referrals to ensure that the correct services are in place.
Every child who is eligible for Early Intervention will also have an Individualized Family Service Plan (IFSP) developed. This plan is reviewed every six months.
Early Intervention Service: Developmental Services
Developmental services include a multitude of programs. They may include:
Infant development programs
Parent Education
Family training
Speech therapy
Hearing and vision services
Physical therapy
Occupational therapy
Psychological services
Assistive technology services
Early Intervention Service: Health Services
For children with more intensive medical needs, Early Intervention can provide services such as:
Nursing
Nutrition
Medical consultation
These types of services can enable toddlers and infants to benefit from other services provided by Early Intervention.
Other Early Intervention Services
There are many services offered by Early Intervention. Other services not included above that may be available include:
Social work services
Counseling
Transportation assistance if needed to allow a child to benefit from other services through Early Intervention
Does Your Child Qualify for Early Intervention?
Children from birth to 34 months may qualify for Early Intervention if they have a developmental delay, established risk, developmental disability, or are at High Risk. Children with Autism will fall under the category of developmental disability.
Get Started With Early Intervention Services Today
Early Intervention can make a BIG difference for your child and your family. Dream Big Children's Center provides programs for kids with Autism including Early Intervention Services in a fun and playful environment.
Want to know more about Early Intervention Services? Please contact us via email or phone at (800) 207-0272.