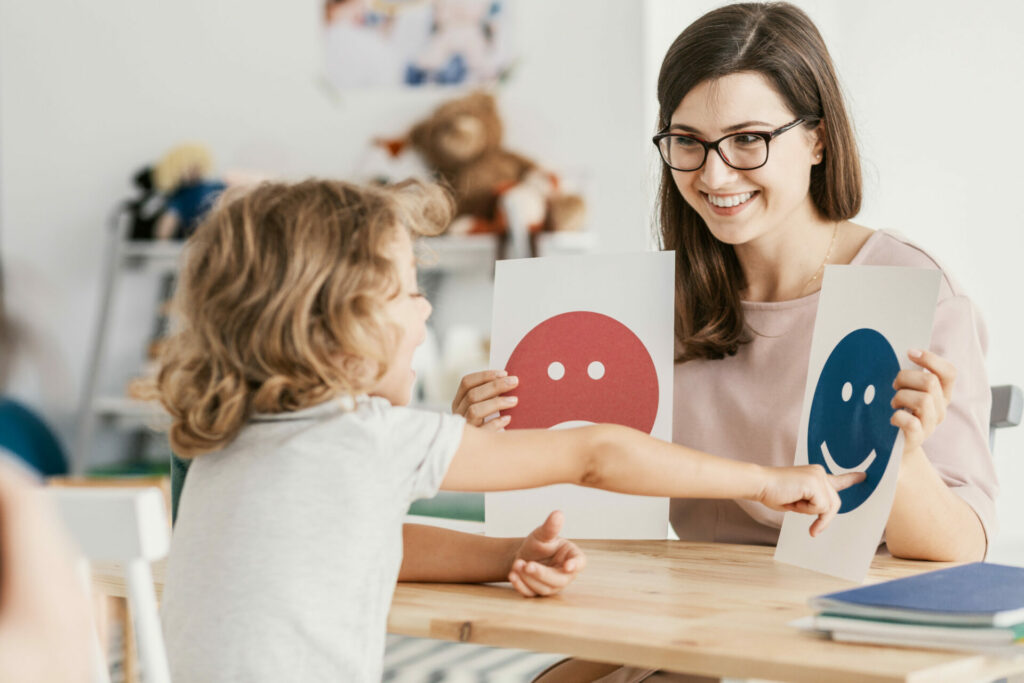 About 1 in 54 children in the US has an autism disorder. Boys are four times more likely than girls to receive this diagnosis.
There are many options for treating autism. More parents, however, are turning toward applied behavior analysis (ABA). ABA can help children with autism and other developmental conditions.
What exactly is ABA, and how can it help as a form of autism treatment?
Keep reading to find out! In this guide, we'll review everything you need to know about ABA therapy and how it might help your child. Read on to learn more.
What is Applied Behavior Analysis?
ABA is one of the most widely accepted therapies for aiding children with autism. This form of therapy usually begins when children are younger than age 5. To benefit from ABA, children need one-on-one therapy for about 25 hours every week.
ABA can help improve a child's learning, communication, and social skills. The process uses positive reinforcement to aid children with developmental conditions.
These can include:
Anger issues
Borderline personality disorder
Eating disorders
Substance misuse
Dementia
Cognitive impairment after a brain injury
Anxiety/anxiety-related conditions (phobia, OCD, panic disorder, etc.)
ABA uses the science of behavior and learning. By learning how behavior works in real-life situations, we can increase helpful behaviors. At the same time, we can decrease behaviors that have a negative effect on the learning process.
ABA therapy helps improve communication skills. It can also improve a child's:
Memory
Focus
Communication skills
Academics
Attention
ABA allows us to develop techniques to change behaviors for more effective learning.
The Steps
ABA therapy is tailored for each child, based on their specific needs. Autism treatment can involve various phases.
First, you'll need to consult a therapist who has applied behavior analysis training. Make sure to look for a therapist who has years of experience under their belts. Their prior experience could benefit your child.
The initial consultation is a functional behavior assessment. During the consultation, the therapist will determine your child's strengths and challenges.
The assessment gives a therapist time to observe your child up close. Their interactions will help them learn about your child's skill set, communication level, and behavioral habits.
Some therapists might ask to visit your home and child's school as well. This assessment allows them to see how your child behaves on a typical day.
Once the therapist assesses your child's behaviors, they can determine which interventions will suit your child's needs.
Planning for Therapy
Once the initial assessment is complete, the therapist will develop an autism therapy plan for your child. This plan will include treatment goals based on your child's needs.
For example, your autistic child might have tantrums that lead to self-injury. Perhaps they struggle to communicate. The therapist will develop a plan to reduce these negative behaviors while improving your child's skill set.
In some cases, the plan can include other people in your child's life, including their teachers. Keeping everyone on the same page will improve the likelihood of success.
The therapist might suggest certain types of applied behavior analysis interventions.
For example, the Early Start Denver Model (ESDM) uses play-based activities to help your child accomplish several goals at once.
Discrete trial training, on the other hand, uses structured task completion. Positive reinforcement with rewards can help your child maintain their positive behaviors.
Early intensive behavioral intervention is ideal for younger children. This intervention issues an intensive curriculum to teach adaptive, functional, social, and communication skills.
Your therapist will determine which intervention is ideal as autism treatment for your child based on their needs.
Evaluations
Remember, the therapist will adjust your child's therapy based on their behaviors and needs. Over the course of their treatment, the therapist will consider which strategies are working. They might decide your child will benefit from different treatments instead.
Adapting your child's autism therapy will ensure it's working to improve their behavior.
During these evaluations, the therapist will speak with the adults in your child's life as well. Caregiver training can help the course of your child's autism therapy. You and any other caregivers will need to reinforce positive behaviors, even outside of therapy sessions.
The Goal
The therapist's goal for your child's ABA therapy depends on your child's needs. A few common goals include:
Reducing how often your child has tantrums and outbursts
Teaching your child to ask for what they want specifically (such as food and toys)
Improving your child's ability to communicate effectively
Helping your child show interest in other people
Reducing self-harming behaviors
Improving your child's ability to focus academically
You can work toward these goals alongside your child's therapist by utilizing therapy at home. Some children prefer in-home ABA because it occurs in a familiar environment. You can also use ABA therapy to help your child with life skills, such as getting dressed.
Finding a Therapist
It's essential to find a qualified therapist before beginning your child's ABA therapy.
Start by speaking with your child's pediatrician. They might have a recommendation. Otherwise, look into local providers.
You might find a professional who has ABA training but isn't certified in ABA. Before hiring an ABA therapist, make sure to ask questions about their abilities.
For example, you might want to ask:
What training have you received?
How will you address my child's self-harming behaviors?
What ABA techniques can you teach me to use at home?
How many hours of therapy will my child need each week?
Can I watch my child's ABA therapy sessions?
What methods do you use to address negative behaviors?
How many people will work with my child during their autism therapy sessions?
What other ways can I help my child?
Take your time when searching for an ABA therapist to ensure your child is comfortable.
Applied Behavior Analysis: Understanding and Exploring Your Options
Applied behavior analysis therapy could help your autistic child. By helping them improve their communication and behavioral skills, your child can improve their life. Consider consulting a therapist about ABA therapy for your child today.
Looking for in-home and center-based autism services for your child? We're here to help.
Join us today to get started.