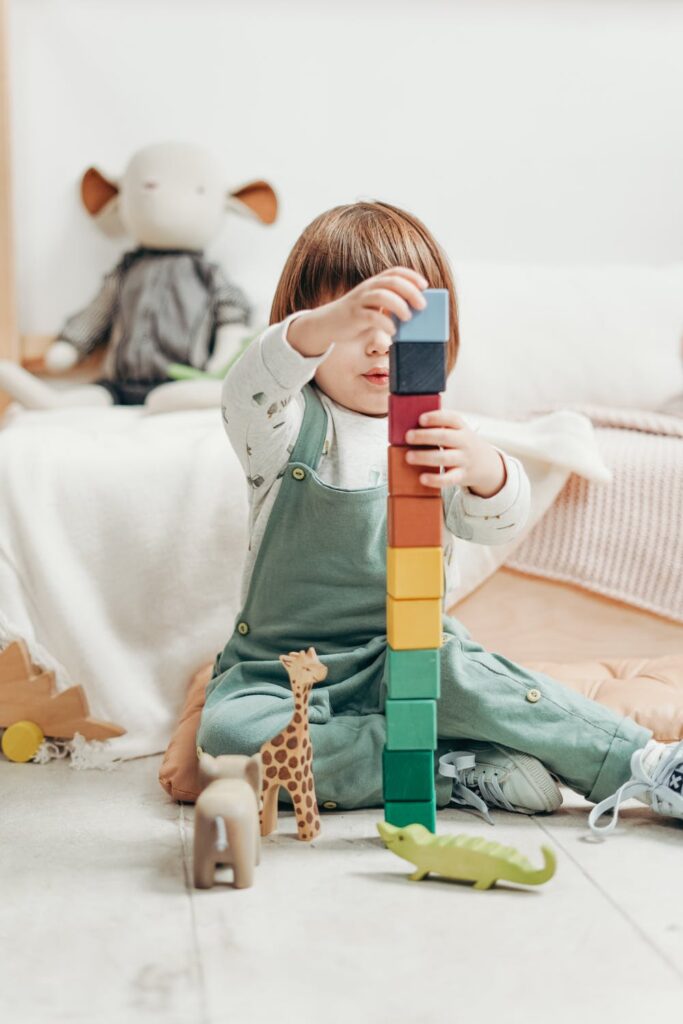 It's no secret that raising a child who has a mental handicap is a process that requires plenty of involvement. This is specifically true for autism, which can drastically impact how efficiently your child is able to learn and develop.
Fortunately, working with an autism therapist can help make this obligation far easier. But, not everyone knows what criteria to look for.
Let's explore everything you need to keep in mind.
Their Level of Experience
As you likely expect, it's imperative that you hire a therapist who has an extensive level of experience in their field. Otherwise, you risk achieving lackluster results that could negatively affect your child's development.
You should also ensure that your therapist is properly certified. To elaborate, it's best to work with a board-certified behavior analyst, also known as a BCBA.
This will ensure that your child's therapist has all of the requisite skills and knowledge to foster their growth and tackle any obstacles that arise.
If you're unable to find one who can accommodate your needs, it's also possible to work with a professional who does not have the certification but is closely monitored by a supervisor who does. So, keep this alternative in mind if you're having difficulty finding the right autism therapist for you.
Their Past Reviews
Many therapists are self-employed, meaning that it's often possible to see what others have to say about them via online reviews.
Although it may be tempting to go with the therapist who has the highest rating, there are certain nuances that you'll need to pay attention to. For example, you'll want to consider their online rating relative to the number of reviews they've had.
A therapist who has a four-star rating across 100 reviews may perform better than a therapist who has a five-star rating across five reviews.
Similarly, you can consult any references who may have recommended this professional. Key questions to ask them often include:
Would you work with this individual again in the future?
Are you fully satisfied with the results that you achieved?
Was there anything that concerned you during the process?
Afterward, you'll be able to make an informed decision that will help you choose the best professional for you and your child.
Is Your Child Comfortable With Them?
Unfortunately, even a top-tier therapist may not be able to perform as effectively as they should if your child is uncomfortable with them.
In many instances, there may not even be a definitive reason why your child does not wish to be around the therapist, and it's something that you'll need to adjust to accordingly. On the other hand, a therapist who is able to evoke a large amount of positivity and comfort out of your child will likely encounter a little difficulty during their sessions.
So, it's essential that you let your child meet their potential therapist before you move forward. Otherwise, you may invest time and resources in something that doesn't satisfy your needs.
Do They Offer The Level of Service You Require?
Some people will need a more comprehensive level of service than others well. For instance, some families may prefer to have the therapist visit their home in order to conduct their sessions. Others may wish to hold their child therapy sessions at a facility where they have access to additional medical professionals.
It's crucial that you research these details so that you can streamline your decision-making process. It's also worth reaching out to a therapist that you're interested in to see if they're able to handle concerns you may have.
Additionally, you may require a therapist that has expertise in working with a specific type of child. This is especially common with children who have a tendency to engage in violent or emotional outbursts.
What Are Their Rates?
It's difficult to put a price on your child's well-being, but there's no use in paying more than you should for this level of service. Some therapists charge more than others based on factors like their geographical location, level of experience, etc.
Once you find a handful of therapist that can satisfy your needs, you can then begin to explore their pricing options to help you decide which professional has the best value.
How Will They Update You on Your Child's Progress?
A reputable autism therapist will provide you with a comprehensive report on your child's progress during certain intervals. This could be weekly, monthly, etc.
It should also include information like problems that have arisen and their triggers, what methods have proven to be effective or ineffective, and how your child has responded to the therapy overall.
Your therapist should also be willing to make necessary adjustments in order to combat issues they encounter so that they can continue to provide high-quality service. Although not always an option, some therapists allow you to contact them after business hours via cell phone or email with any questions or concerns that you may have.
This level of accessibility is something that puts many parents' minds at ease during the early stages of the process.
Finding the Right Autism Therapist May Seem Difficult
But the above information will make the process far smoother. From here, you'll be able to ensure that the autism therapist you work with is able to fully satisfy the needs of your child.
Want to learn more about what we have to offer? Feel free to reach out to us today and see how we can help.